Divorce Attorney in Nashville, Tennessee
Don't Go Through Divorce Proceedings On Your Own
Hire a Divorce Attorney for Representation in Nashville, TN
Divorce proceedings are often deeply emotional and confusing times. It can be difficult to know who to trust to stand by your side. At Cynthia J. Bohn Attorney at Law, I am a compassionate divorce attorney who will fight tirelessly for your best interests in the Nashville, TN area.
Speak with me before filing for divorce to ensure everything is prepared and in your favor. I'll guide you through the process so that you can make the best decisions for you and your family. Call today to schedule a free consultation with me in Nashville, TN. I'll work collaboratively with you to ensure that we are taking the path that best fits your needs and wants. As your divorce attorney, my goal is to present you with your possible options and help you choose the one that will work best for you. I am prepared to represent you and advocate for your best interests while we navigate this difficult process. If you ever have any questions or concerns, don't hesitate to come to me. Together we can work toward a favorable resolution so you can move forward and start building a better future for yourself and your family.
Find Legal Support in This Difficult Time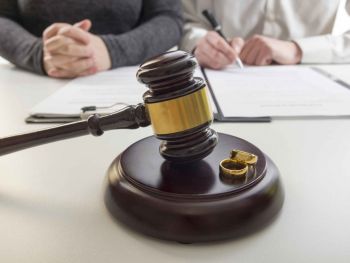 There are many different aspects of a divorce or separation that may need to be resolved in court. Your experienced divorce attorney can help you with:
Child custody issues

Child support

Identification of Assets and Debt

Division of Assets and Debts

Alimony issues

Domestic violence issues
Don't let filing for divorce strip you of your financial independence. Contact me today to learn more about my affordable retainer fees in Nashville, TN. I am proud to serve clients in Gallatin, Franklin, Brentwood, and Williamson County, Tennessee. Don't wait to take action. Reaching out for help today can help take some of the weight off your shoulders and is the first step toward making a change.